Xiaomi Redmi 3s
Images
Video
Share
Xiaomi Redmi 3s runs
Android 6.0.1 Marshmallow
. The smartphone has a
5-inch HD IPS LCD display
. Other variant of this mobile is
Redmi 3s Prime
. Next variants of this phone are
Redmi 4A
and
Redmi 5
. It has a
13MP rear camera
with
an LED flash
and a
5MP front-facing camera
. The device is powered by an
octa-core Snapdragon 430 processor
and
2GB RAM
. It has
16GB internal storage
which can
further be expanded via a microSD card up to 128GB
. Connectivity options include
4G, Wi-Fi 802.11 b/g/n, Bluetooth 4.1, GPS, and a microUSB 2.0 port
. The device is powered by a
Li-Ion 4,100 mAh battery
.
(read more)
Xiaomi Redmi 3s Price in India
Subscribe to set Price Drop Alert
Subscribe to our Whatsapp bot to get price drop alert on subscribed products directly in your Whatsapp
Subscribe on Whatsapp
Key Specifications
13 M.Pixels rear & 5 M.Pixels selfie
cameras
Dual SIM (Micro-SIM/Nano-SIM)
SIM
Android OS, v6.0 (Marshmallow)
OS
Pros & Cons
Good things
One of the best value for money device in its price category
Decent display quality
Best battery life in a smartphone device even for twice its price
Smooth performance with Snapdragon 430 chipset and 2GB RAM
Both the cameras are good for day to day photography
Bad things
RAM management needs improvement
Fingerprint scanner would have made the device a complete package
Latest News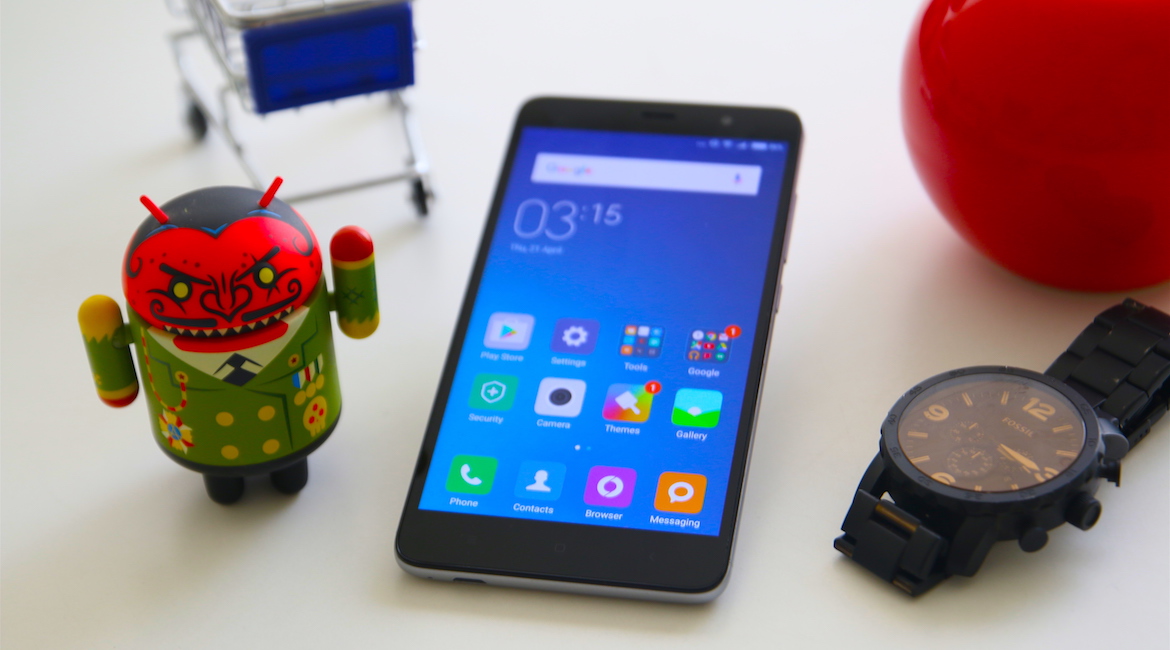 Xiaomi Redmi 3, 3S Prime, Note 3 start receiving MIUI 9.2 update in India
Xiaomi had unveiled MIUI 9 a few months ago in China before it started rolling out a its phones In the initial phase Xiaomi updated a few of its handsets in China with this version of MIUI and then released the software update for its phones in India In the first phase several Xiaomi smartphones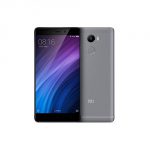 Specs comparison: Xiaomi Redmi 4 vs. Redmi 3s vs. Redmi 3s Prime
Xiaomi has launched the Redmi 4 today in India It is a newentry-level smartphone that succeeds the Redmi 3s and the Redmi 3s Prime which were launched in India last year The Redmi 4 brings improved build quality a fingerprint reader in all its variants a newer processor and a variant with RAM
Questions and Answers
How to use Mi remote?
Answer: Go to Tool icon Select Mi remote icon. Double click it. The box opens for various options like AC, TV, DVD, Set-top box. Select your required option. If you select TV, then next screen opens and prompts you to ask whether TV is on or off. Click ON button. Then from a 1-metre distance try to pair it. It will ask you to ON the TV using Mi remote. Confirm the same using Mi remote. After proper set up you can make on / off, increase volume, decrease volume, mute sound, increment channel, decrement channel. It works from approximately one-metre distance only. I am using it for all my equipment; it's working fine. I am happy about the same.
By Sandyan** on 14th Dec, 2017
Answer: It's simple. Just go to Mi remote app click on add Mi remote, so there we'll find various options like Mi TV, Ac, fan, av receiver, DVD player. So just click whatever you want on it. After selecting it, if suppose you selected Set-top box then there will be various brands of Set-top box options available. So select the kind of Set-top box you are using. Then there are some texting options just go through that process and finally you will be able to use that remote.
By Dahodkar** on 19th Dec, 2017
Answer: Firstly, you need to have internet on your mobile Then open the app. Click on add remote. Choose the appliances you want to control. Then choose the brand of the product. Setup page will pop up & then you will test some switches like power on or off. If any button works, then save the profile name and finally you are ready to go. You can control your appliances with Mi remote.
By Parasa** on 19th Dec, 2017
Answer: First, add remote by opening the app, you will see some options there you must choose the option to which you have to use it. If you select set-top box, then select the company. You will see blue button at the centre press and hold it until the set-top box responds then it will add.
By Kuldipsin** on 28th Dec, 2017
Answer: There is a system app named Mi remote, open that and there you have to select your appliance like TV, Ac etc. Then select your brand and model. Then you get the buttons to control your device. You need internet to use this app.
By Vishwa.** on 22nd Dec, 2017
More Answers (4)
Which one is better between Redmi 3S and Infinix Hot 4 Pro?
Answer: I think the Mi brand mobiles only works for a year not only mine but my colleague's mobiles also stopped working exactly after one year. The speaker, vibration and heating problem, etc. are common in all the Mi phones and I don't know about Infinix. But I suggest not to buy Mi mobiles, they are just looting us by fake products and we Indians are getting fooled easily by those Chinese companies.
By Mdsarfar** on 09th Nov, 2017
Answer: In my opinion, both are better but I have only used 3S. If you want to go with Infinix then, my suggestion is you can also have a look at Infinix Note 4 which has a higher battery and storage capacity with Android 7 (Nougat) at Rs. 9000 and rest of the features are the same.
By Ansarimo** on 09th Nov, 2017
Answer: For sure Redmi 3S prime is better, but now Redmi has launched one new model at the same price. That is Redmi Y1; they also have two models at Rs. 9000 and Rs. 11000. If you have an additional budget, then go with Redmi Y1. It will be the best phone.
By Pva** on 10th Nov, 2017
Answer: Redmi 3S is better. I think 3S mobile has a rating of 9/10. It's a perfect phone in all the departments, i.e. display, battery, performance, etc. But the Redmi phone has one weak point, i.e., camera, its quality is not great.
By Sarikasa** on 09th Nov, 2017
Answer: I think that Redmi 3S Prime is better but after few months, you will face some issues like hanging. The mobile will automatically restart, and also the volume of the mobile will decrease.
By Kinga** on 09th Nov, 2017
More Answers (4)
Is Redmi 3S, 3S Prime and 3X similar?
Answer: Except for RAM, internal storage and fingerprint sensor everything is same. Redmi 3s has 2 GB RAM and 16 GB internal storage, but in 3S Prime, 3 GB RAM, 32 GB internal storage and fingerprint sensor are available.
By Prana** on 19th Dec, 2017
Answer: 3s don't have a fingerprint scanner and has a 2GB RAM with 16 GB internal storage. 3s Prime has a fingerprint scanner with 3GB RAM and 32 GB storage. While 3x is the name of 3s prime in China.
By Being** on 18th Dec, 2017
Answer: Yes, of course. Redmi 3s, 3s prime are low and high versions. But 3s prime and 3x are the same models. 3x is the name of China version and 3s Prime is the India version.
By Ranaash** on 19th Dec, 2017
Answer: No, only both devices look similar, and the camera quality is same. But 3s prime has finger touch, 3GB RAM and 32GB ROM, whereas 3s has 16 GB ROM and 2GB RAM.
By AJAYLO** on 26th Dec, 2017
Answer: No, I'm not sure about it regarding looks. But the specifications would be completely different.
By Dahodkar** on 19th Dec, 2017
More Answers (4)
How to use 2 sims and a memory card in this phone?
Answer: There is no option to do this, rather you can use 2 SIMs or 1 SIM and a memory card. However, there is a solution for using dual SIM and memory card. But there is a lil' bit risk in doing this, you can go to any mobile repairing shop and tell him that you want to use both dual SIM and memory card. He will cut off your SIM from micro to mini and then take out only that network area of the SIM which is in golden colour. And then he will join that golden part to the back side of memory card. It is a very sensitive case, after doing this you will able to use both dual SIM and memory card on your phone. But you will not be able to use that SIM and memory card to another phone.
By Dingdi** on 09th Jun, 2017
Answer: There is no option to use 2 SIMs and a memory card in Redmi 3S. Because there is a hybrid slot for SIM which is different from traditional type of slots wherein you can use either your second SIM or a memory card. There are other options to use memory if you have active data pack . You can use Mi cloud or Google photos. There are many other online storage apps where you can use for memory.
By Sachi** on 09th Jun, 2017
Answer: There is a way but some say it makes the phone very hot. Just peel off the metal strip of your SIM and align it properly on the memory card and stick it. That's it, now insert it in the hybrid slot. I think there is an external slim slot that converts the hybrid slot to individual slots. You can go with this as this is a safer method.
By Cms** on 10th Jun, 2017
Answer: It's a risky task but basically, we can do it. We have to export SIM microchip from SIM card. Make sure it's not your personal SIM card. It may be damaged during this process. So you are advised to see a video tutorial on youtube and complete it carefully. And we have to merge MMC and SIM card. Thank you.
By Vikass** on 09th Jun, 2017
Answer: You cannot unless you have/purchase adapter for the memory card. Other than that, you have to use just two SIMs or one SIM and a microSD card. There is another way, but it is risky, I tried it but I spoiled my SIM in the process. I tried to stick the chip off my SIM on the back of my SD card.
By Lrp** on 09th Jun, 2017
More Answers (4)
Does it support 2G, 3G, 4G, VoLTE, OTG, Wi-Fi and Bluetooth connectivity?
Answer: Redmi 3s Prime is better than any other phone under 9k to 10k This phone is awesome. It is VoLTE, 4G, 3G, 2G, and OTG enabled. It also has Bluetooth, Wi-Fi and Bluetooth connectivity. Fully satisfied with the phone.
By Shridh** on 09th Dec, 2017
Answer: Redmi 3S Prime supports 2G, 3G, 4G, VoLTE, Wi-Fi and Bluetooth connectivity as per the specifications. Haven't used 2G and 3G SIM. I am not sure about OTG.
By Prave** on 11th Dec, 2017
Answer: Yes, SIM1 supports all the features. But SIM2 does not support VolLTE. But, it supports OTG, Wi-Fi and also Bluetooth.
By Sam2** on 09th Dec, 2017
Answer: I guess it only supports 3G and 4G (not sure about 2G and it does support OTG, Wi-Fi and Bluetooth connectivity).
By Aradh** on 10th Dec, 2017
Answer: Yes, both supports 2G/3G/4G, VoLTE, Wi-Fi, Bluetooth Connectivity and OTG. You can buy it.
By Syedja** on 09th Dec, 2017
More Answers (4)
Xiaomi Redmi 3s Price in India starts from Rs. 6,999
The best price of Xiaomi Redmi 3s is Rs. 6,999 in Flipkart. is not available in other online stores.
Xiaomi Redmi 3s Details
Xiaomi has extended its Redmi series with the introduction of the affordable Redmi 3s. The device is a much better upgrade to the

Redmi 2

that was launched earlier. The device

price at under Rs. 10000

.

Display and Performance

One can expect smooth sailing with the 1.4GHz octa-core Qualcomm Snapdragon 430 chipset and

2GB of RAM

. The smartphone also enables you to work on multiple apps simultaneously without affecting the device's performance. On top, the Redmi 3s flaunts a

5-inch HD display

that reflects crisp and vibrant colours. One can enjoy games and videos over the big 5-inch HD screen.

Design and Platform

In terms of design, the smartphone evokes a premium look and feel courtesy a full-metal magnesium alloy unibody design that reflects a classy look. On the software front, the device runs Android 6.0 Marshmallow wrapped under MIUI 7.3. The MIUI 7.3 comes with exciting features like double tap wake/sleep, accept incoming calls using the home button, etc.

Camera and Connectivity

Using the 13-megapixel rear camera, users can afford to capture stunning images and record full HD videos. One also has the luxury of shooting in the dark as there is an LED flash on board too. To aid video calls and selfies, the smartphone is armed with a 5-megapixel front-facing camera as well. For connectivity, there are options like

4G

, dual-SIM support, Wi-Fi 802.11 b/g/n, GPS, Bluetooth 4.1 and a microUSB 2.0 port.

Storage and Battery

The Xiaomi Redmi 3s ships with 16GB of onboard storage space that can further be expanded via a microSD card using the Hybrid SIM slot. The Hybrid SIM slot lets you use a SIM card or a microSD card. Backed by a Li-Ion 4,100 mAh battery, you can easily expect the device to last for more than a day.
Ratings & Reviews by MySmartPrice Users
Strict no to any Mi products.
By Venkata Nagendra Rao Saragadam • October 12, 2016
Within 3 months, phone has been dead and their service is terrible. The service center guys told that motherboard have to be replaced and initially they have given 10 days time frame and after that they started telling 20 more days. And when I found from other customers who were waiting at the service center is that the average time for motherboard replacement is 60 days and when I questioned the Mi representative, he says that parts are not available . How are they launching same phones into market when parts are unavailable because same parts are used in the 3 months old and current new phones? Their India Mi Head never responds to all these things on any of these issues on social forums.
My Affordable smartphone.
By MySmartPrice User • January 15, 2017
It is the best phone for me. It has everything fantastic, from screen to storage, camera to connectivity. All the features are very good.
Good product.
By MySmartPrice User • December 17, 2016
I bought this online and it was a fast delivery. Good product at this price, 4100 mAh battery is good, HD IPS 5 inch display is excellent, 2GB RAM & 16 GB ROM is good, 13MP camera is good than J2, buy Mi 3s at this price which is better than Samsung J2.
Awesome phone.
By MySmartPrice User • September 10, 2016
Wow !!! what a phone ! Awesome processor. Camera is also nice. I have installed many games and apps, overall more than 70 but it doesn't hang. It is running very fast.
Nice phone.
By MySmartPrice User • December 24, 2016
Good display but slippery finish on back, nice camera but autofocus is slow, awesome battery but charges very slow.
Similar Products
Mobile Phones in Price Range Similar to Price of Xiaomi Redmi 3s
All prices in the above table are in Indian Rupees.
Cashback will not be credited for purchases made on Amazon.
The latest price of Xiaomi Redmi 3s was obtained on 18th February 2018 04:28:59.
The Xiaomi Redmi 3s is available in Amazon, Flipkart.
The price is valid in all major cities of India, including Bangalore, Hyderabad, Chennai, Mumbai, Delhi and Pune. Please check instructions at the specific stores for any deviation.
Buy Xiaomi Redmi 3s online in India for the lowest price. You can also avail the options of Cash on Delivery (COD) and EMI on purchase of this product.
Popular Mobile Price Lists