Samsung Galaxy S9
Images
Video
Share
The
Samsung Galaxy S9
is a power-packed
Android smartphone
. The device features a
5.8-inch Super AMOLED Quad HD+ Always-On display
which is further protected by
Corning's Gorilla Glass
. Underneath, there is an
octa-core Exynos 9810 processor
which is coupled with
4GB of RAM
. The handset sports an
iris-scanner
and a
fingerprint reader
. Also, the smartphone is
IP68 certified
. Featuring an excellent build quality, the handset packs a
Li-Ion 3000mAh battery
which has
fast charging support
. The other variants of this mobile are 
Samsung Galaxy S9 Plus
 and
Samsung Galaxy S9 Active
. The
Samsung Galaxy S9
can also be
charged wirelessly
, and the
stereo speakers
ensure a high-quality audio experience.
(read more)
Samsung Galaxy S9 Price in India
Subscribe to get alerts when price drops
Subscribe to our Whatsapp bot and get automatic alerts whenever price of subscribed products drops.
Subscribe on Whatsapp
Key Specifications
12 M.Pixels rear & 8 M.Pixels selfie
cameras
Android OS, v8.0 (Oreo)
OS
Latest News
Vivo NEX: 5 Reasons To Choose This Innovative Vivo Flagship Phone Over Samsung Galaxy S9
Vivos latest flagship smartphone the NEX S is set to launch in India in just a few days from now In India the smartphone will be marketed simply as the NEX perhaps due to the fact that the company isnt bringing the more affordable NEX A version to the Indian market The innovative flagship sma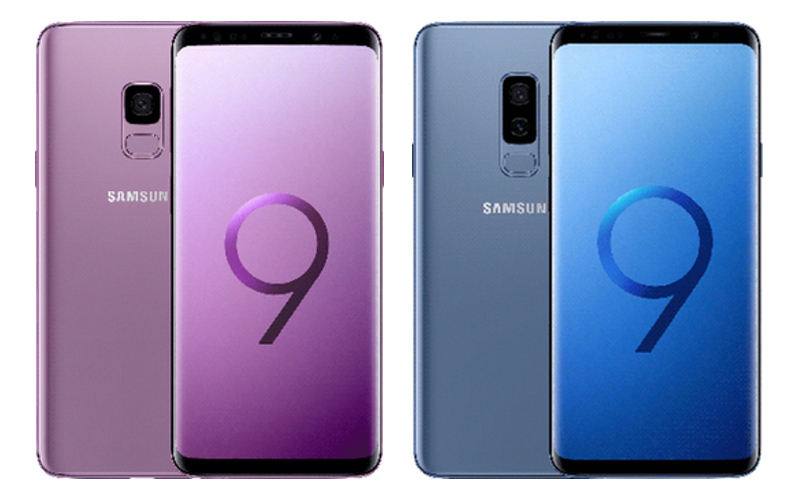 Samsung Galaxy S9 Now Available in India at Price of Redmi 5; Check Offer Details Here
The Galaxy S9 and Galaxy S9 Plus have been available for purchase in the Indian market for a while now Even though it might not be too much of an improvement over its predecessor the phone holds up its own against the competition With the release of the Galaxy Note 9 just around the corner Samsu
Questions and Answers
Does it have a compass sensor?
Answer: Yes, it has a compass sensor.
By Sharfuddin on 16th Jul, 2018
Which is the best mobile between Apple iPhone 7 and Samsung Galaxy S9 for long-term use, apparently 4-5 years?
Answer: Obviously, S9 because you'll get better RAM and photos, and mainly Samsung is fully loaded with features.
By Chetanma** on 04th Jul, 2018
Does it have a powerful longlasting battery and does it have any draining issues?
Answer: It's not powerful, but it's alright, it gives one day of battery life for a single charge.
By Chetanma** on 04th Jul, 2018
Does it have a super slow motion camera feature and portrait mode?
Answer: Yes, it has a super slow motion camera feature and portrait mode.
By Sharfuddin on 04th Jul, 2018
In which segment Samsung S9 is better than S8?
Answer: Samsung S9 is better in slow motion, portrait mode, and better chip (Snapdragon 845), which means faster performance.
By Chetanma** on 04th Jul, 2018
Samsung Galaxy S9 Price in India starts from Rs. 51,799
The best price of Samsung Galaxy S9 is Rs. 51,799 in Amazon, which is 11% less than the cost of in (Rs. 57900).This phone is available in 64 GB, 128 GB, 256GB storage variants. Samsung Galaxy S9 is available in Black, Purple, Blue colours across various online stores in India.
Samsung Galaxy S9 Details
Ratings & Reviews by MySmartPrice Users
Best all-around smartphone of all time.
By MySmartPrice User • March 18, 2018
DESIGN:
Luscious design, continuing the design language that was introduced with the Galaxy S8 series (which is not a bad thing at all) and it has some sizzling colour options in purple and blue, which helps those supple curves stand out. The body colours look deep, rich and ever-changing, thanks to the way the Glossy Glass catches the light - you will be hard pressed to find anything remotely as elegant, and beautiful in the Android market.
The biggest design change is on the back, where the fingerprint reader moves below the camera module. This corrects the worst design mistake of both Galaxy S8 phones and the Note 8.
It has a water-resistant body.
The tall, 18:9, minimal bezel, 6.2-inch AMOLED screen is gorgeous and even brighter than last year's (15 percent brighter, in fact) and the sexy dual-curved design adds to the charm.
The super-slow-motion video mode is pretty cool too, and when you frame the shot well, it can give some incredible result.
Fragile glass front and back means you should buy a case from day 1.
The new face unlock tool is not particularly secure (it might have been better for Samsung to build out a more refined version before rushing in to compete with the similar feature on the iPhone X).

Software:
Samsung software on top of Android adds some useful extras, extending the core functionality of Android - It is one of the better, more refined UIs in the Android world.
The 3D avatar software is again not that well executed - the AR Emojis track your expressions poorly and need far more customization options.

Performance:
Whiplash-fast performance backed by the superpowerful Samsung's Exynos 9810 (similar to the Snapdragon 845 regarding performance) - performance is top-notch as expected under all use cases.
Among the two S9 variants themselves (standard and plus), a lot of people might prefer the standard version, as it's a little easier to handle - the incremental improvements in the S9 Plus on the other hand (even bigger screen, more RAM and a secondary rear camera) are arguably not that significant.

Camera:
Terrific camera - the first to bring a mechanical dual-aperture lens from DSLRs to the much tinier mobile phone, a feature that's designed to let in more light, reduce image noise and make your photos a lot better.
The image quality in well-lit situations is top-notch.
Lowlight performance often borders on astounding - with the amount of brightness and lack of noise you will find in the shots (thanks to the dual aperture lens) - although it's not very consistent (some low light photos are oddly washed out).
The Galaxy S9 Plus also one-ups the excellent Galaxy S9 with a second rear camera for taking portrait photos - they come out well with a good bokeh effect.
The selfie camera is good too and has a new Selfie Focus mode, which uses software (and not a second lens) to create a depth effect with the front-facing camera, similar to the Pixel 2, or the iPhone X.
While the camera is great generally, it can sometimes make low-light photos look blurry and lack detail, even though the brightness levels are excellent and noise is minimal, so it sometimes a double-edged sword.

Audio:
Dual-speaker system is excellent and makes for loud, rich audio - and results in one of the best speaker experience of any smartphone, ever.
The call quality is fantastic too, with the AKG tuning paying off.

Battery:
Good (though not exceptional) battery life - will last the work day on a single charge.
It supports fast charging (although it's not the fastest around)
and wireless charging.
The battery life is good, but not exceptional - some of the competition is ahead here.

More:
DeX Pad support is another cool feature that enhances the desktop experience that Samsung has introduced on last year's flagship Galaxy phones.
On the whole, the cameras on the Galaxy S9+/S9 compare well with the those on the other top camera phones - the Google Pixel 2, and the iPhone X - it's a toss-up between these three - the Galaxy S9+ can produce some truly exceptional shots especially in the dark, but perhaps the iPhone X and the Pixel 2 are just a bit more consistent all around, everything considered.
Also, it has the good old-fashioned headphone jack (that's missing in a lot of other flagships now).
On the whole, while outside of the display, the S9+ isn't a class leader in any category, but it's good enough in all of them that the whole package makes for a great flagship phone, it will compete with the Pixel 2/XL and the iPhone X for the title of the best smartphone - which one of these three you might choose will depend on what specific things you value.
There's also still no compelling use case for Bixby, Samsung's AI agent (though of course, you have no compulsion to use it and can instead keep using the Google Assistant).
Everything considered, S8 owners can skip the upgrade, the S9+ is an excellent all-around, and incrementally better - but it's not a monumental change from the S8.
It's the best mobile.
By MySmartPrice User • March 4, 2018
It has good clarity, best storage of 64GB, and IR sensor is excellent. It has all the features including Iris scanner to unlock with the eye detection.
It's useless.
By MySmartPrice User • March 12, 2018
There is nothing special; it looks old and ugly. All the Samsung phones have the heating problem, and its battery life is poor.
Superb phone.
By MySmartPrice User • March 18, 2018
Just go for it if you have deep pockets.
Worth buying.
By Click Retina • June 30, 2018
Similar Products
Mobile Phones in Price Range Similar to Price of Samsung Galaxy S9
All prices in the above table are in Indian Rupees.
Cashback will not be credited for purchases made on Amazon.
The latest price of Samsung Galaxy S9 was obtained on 20th July 2018 15:59:37.
The Samsung Galaxy S9 is available in Amazon, Croma, Flipkart.
The price is valid in all major cities of India, including Bangalore, Hyderabad, Chennai, Mumbai, Delhi and Pune. Please check instructions at the specific stores for any deviation.
Buy Samsung Galaxy S9 online in India for the lowest price. You can also avail the options of Cash on Delivery (COD) and EMI on purchase of this product. Samsung Galaxy S9 is available in Black, Purple, Blue colours across various online stores in India.
Popular Mobile Price Lists