Realme 1
Images
Video
Share
Powered by
an octa-core MediaTek Helio P60 chipset
and
3GB of RAM
, the Realme 1 is based on
Android Oreo
. The smartphone features a
6-inch Full HD+ display
and ships with
32GB of expandable internal storage space
. Armed with a
13MP rear and an 8MP front-facing shooter
, the device is fuelled by a
3,410mAh battery
. The next variants of this mobile are
Realme 2
and
Realme 2 Pro
.
(read more)
Subscribe to get alerts when price drops
Subscribe to our Whatsapp bot and get automatic alerts whenever price of subscribed products drops.
Subscribe on Whatsapp
Key Specifications
MediaTek Helio P60
processor
13MP f/2.2 rear & 8MP f/2.2 selfie
cameras
Dual SIM, Dedicated Slot (Nano-SIM)
SIM
Android OS, v8.1 (Oreo)
OS
Pros & Cons
Good things
Cheap and affordable
Good Battery life
Bright and Vivid Display
Bad things
Low light camera performance is poor
No fingerprint scanner
Cluttered Color OS
Latest News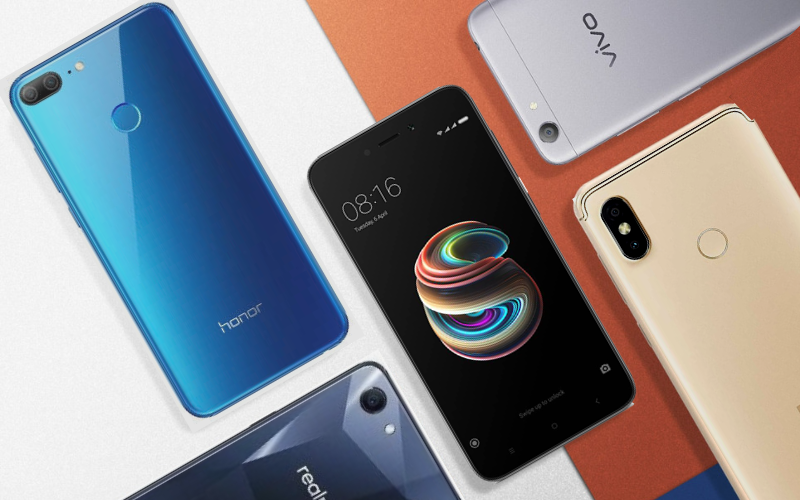 Xiaomi Redmi 5A, Honor 9 Lite, Vivo Y81, Realme 1: Should You Still Buy These Budget Smartphones?
In order to keep up with the industry standards smartphone makers launch devices one after the other without wasting any time Recently Chinese smartphone makers like Xiaomi Honor and Vivo have launched an entire budget series along with some premium-grade devices that are immediate successors t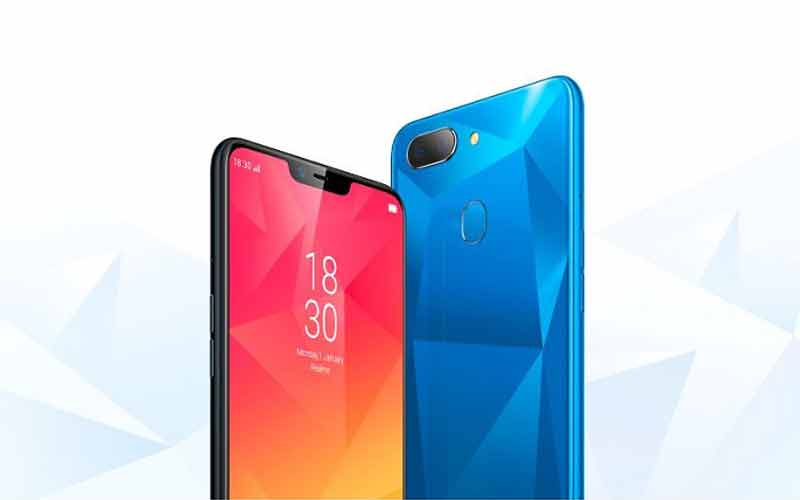 Realme Claims 1 Million Smartphone Sales Mark; Realme 2 Alone Grabs Nearly 4 Lakh Sales Within a Month
Oppo sub-brand Realme has launched two smartphones in India so far- Realme 1 and Realme 2 Both the smartphones are fairly popular in the country And now the brand is gearing up to launch the Pro version of its second smartphoneRealme 1 Hits the 1 Million Sales MarkThe Chinese smartphone ma
Questions and Answers
Does it have a remote sensor?
Answer: No, it doesn't have a remote sensor.
By Santosh Krishna on 17th Sep, 2018
What accessories do we get with this phone?
Answer: It comes with the handset, adapter, micro USB cable, important info booklet with warranty card, quick guide, SIM card tool, screen protect film, case.
By Sarika on 03rd Jul, 2018
What is the warranty/guarantee of this phone?
Answer: It comes with 1-year manufacturer warranty for device and 6-months manufacturer warranty for in-box accessories including batteries from the date of purchase.
By Shiva on 29th May, 2018
Does it have a call recording and video calling feature?
Answer: Yes, it does support inbuilt voice recording, and direct video call if your partner phone supports the feature.
By Ram** on 28th May, 2018
Answer: Yes, it has a call recording and video calling feature.
By Sharfuddin on 28th May, 2018
More Answers (1)
What is meant by dedicated SIM?
Answer: Dedicated slot means you can use two nano-SIMs and microSD card at the same time.
By Ravian** on 26th May, 2018
Answer: It means that at a time you can insert two 4G SIM cards and a microSD card.
By Bsne** on 30th May, 2018
Answer: It means we can use two SIMs and one memory card at a time.
By Vck** on 25th May, 2018
More Answers (2)
Realme 1 Price in India starts from Rs. 8,990
This phone is available in 32 GB, 64 GB, 128 GB storage variants.
Realme 1 Details
Introduction and Camera

Realme

is a subsidiary of Oppo, and the Realme 1 is expected to compete with the Xiaomi in the

budget smartphone segment

. The smartphone sports a polished rear panel which hosts the primary imaging piece and an LED flash. There isn't any fingerprint scanner on the smartphone and the device features a notch at the front. However, the smartphone comes with the facial recognition feature.  

For imaging, the Realme 1 ships with a standard

13-megapixel primary shooter

and an 8-megapixel front-facing camera. The rear imaging sensor can be used even in dull conditions courtesy an LED flash while the front-facing snapper is ideal for selfies and video calling. 

Performance and Display

The Realme 1 is powered by an octa-core MediaTek Helio P60 SoC which along with 3GB of RAM is designed to ensure smooth and seamless performance. The device delivers a lag-free smartphone experience even while you play games or work on multiple apps at the same time. 

On the front, the Realme flaunts a big

6-inch Full HD+ display

which reproduces vibrant and detailed images that offers you a unique visual experience while gaming or watching videos. 

Connectivity and Storage

In terms of connectivity, the Realme 1 ships with various options which include 4G with VoLTE support, GPS, Wi-Fi 802.11 b/g/n, Bluetooth 4.2, and a microUSB 2.0 port. Also, one gets to use two SIM cards simultaneously as the smartphone comes with dual SIM support. 
On the storage front, the handset ships with an internal storage space of 32GB which you can expand further based on your requirements up to 256GB. 

Platform and Battery

The Realme 1 runs the Android 8.1 Oreo operating system out of the box and is backed by a non-removable Li-Ion 3,410mAh battery which is expected to last close to an entire day under even with heavy usage. 
Ratings & Reviews by MySmartPrice Users
My review.
By Eran Salu • July 4, 2018
It is a fantastic phone for the money, and it should be the automatic choice for anyone with a budget of 10-15k. It's completely worth and stretching for the 6GB version, 2GB more RAM and 64GB more storage for 3k extra is a no-brainer. You won't get this screen quality and performance at a lower price than 20k. It is also known as A3 and F7 Youth in other countries, and those phones are priced significantly higher around the 18-20k mark, so Amazon is subsidising us.

Pros:
1. Great screen. The screens do not get the attention they need on online reviews. A poor screen ruins the experience, and I found the Redmi Note 5 screen has poor colours, was too red and lacks contrast. Most screens below 20k are strictly mediocre and washed out and have a blue tint. The Realme 1 6GB has proper whites and a vibrant display with good colors and saturation. It's much better than other options below 20k. I suspect it's not just an IPS, but an LTPS IPS on the 6GB variant with the screen quality on offer.
2. The Helio P60 is extremely fast. There are no slowdowns. Everything is fluid and quick. Apps, games, everything loads swiftly. It has got all the sensors and connectivity options including 5G, and Wi-Fi. The speed and memory management is excellent, and there is no reloading. PUBG not only plays smoothly, but it looks good with good color saturation.
3. The call and audio quality are excellent all around. On Jio and Airtel, the voice is loud and clear. The speakers are also loud, and they do not sound cheap. There is a certain quality to them. The audio quality from the headphone jack is excellent.
4. The design is modern. It looks good with minimal bezels all around. It's thin and feels good to hold. The touchscreen experience is fluid. It's not cheap from any angle on build quality and the feel. It feels like a mid-tier.
5. The software and OS are fast. The interface is clean and fluid. There is nothing to complain about, and it has all the functions you need. If you don't like the Color OS interface, you can install the 'Rootless Pixel Launcher' for a more standard Android user experience.
6. No Flash Sales nonsense. Pay your hard earned money and get the product. Amazon shows respect for its customers. Others want you to invest your money, but also your time and feel like a chump. Do not encourage such companies. Now with competition and a much superior product, you don't need to put up with this kind of stupidity and malpractice. Please do not encourage unfriendly customer companies.

Cons:
1. The front and back cameras are strictly average. They are competitive and sometimes even better than other phones in this price range like the Redmi Note 5, but I would have liked a better front camera in 2018. The selfies are decent in good light, but they look a bit dull and lack clarity and contrast. Use the Autotune function in the camera to edit pic function to get significantly better colours and contrast. It should be default as it gives the front camera a better look. The rear camera is much better with good clarity and colour reproduction. But the cameras are not a strong point of the phone that Amazon and Oppo need to address ASAP. Many often think that it's ok, but our life moments are worth more than a few thousands here and there. A good image and the memories can be worth more to you personally than the cost of any phone. Oppo should put better cameras on the phone.
2. You can't root Oppo phones. They do not allow bootloader unlocks, so this is a huge difference from let's say the Xiaomi ecosystem that supports easy rooting and ton of other things. Xiaomi's software engineering and ecosystem are much superior, and Oppo needs to step up here.
3. The missing fingerprint scanner lets down an otherwise solid phone. When you do something like this, the entire conversation in reviews and elsewhere focuses on what's missing instead of what's good. So, this is an own goal from Amazon and Oppo.

PS: The 6GB screen quality seems to be much higher than the 3 and 4GB versions so considering those one should prefer the 6GB for a better screen. It's whiter while the 4GB is slightly bluer. The 4GB screen is not low quality or anything; it's an IPS with excellent and vibrant colours in videos. And in general, it is much better than other phones below 20k. But the 6GB has better whites and an all round great screen.
Good phone at a cheap price.
By MySmartPrice User • May 28, 2018
Good phone at a low price, but there are some issues in this phone, i.e., it doesn't have a fingerprint sensor, and the face unlock feature doesn't work at night/low light.
Review after a half an hour usage.
By Prabhas Sadasivam • June 5, 2018
I received the product on 5 Jun'18. To my disappointment, I found that the available RAM is only 1.2GB out of 3GB RAM. I did not insert SIM, memory card, and did not add anything. I just opened the box as received, switched it on and tested how much RAM is available. The selfie camera quality wouldn't be 8MP; it's must be lesser than that.

Portable DSLR.
By engineer sahab • July 11, 2018
Realme 1 is the best phone in terms of the camera as its 13-megapixel camera clicks natural pictures.
Good phone.
By MySmartPrice User • June 11, 2018
I received 32GB and 3GB RAM version on 9th Jun. The screen and the camera are super, but I've spent a little high. If it's available under Rs. 8,000, then it's good value for money.
Mobile Phones in Price Range Similar to Price of Realme 1
All prices in the above table are in Indian Rupees.
Cashback will not be credited for purchases made on Amazon.
The latest price of Realme 1 was obtained on 25th September 2018 22:00:56.
The Realme 1 is available in .
The price is valid in all major cities of India, including Bangalore, Hyderabad, Chennai, Mumbai, Delhi and Pune. Please check instructions at the specific stores for any deviation.
Buy Realme 1 online in India for the lowest price. You can also avail the options of Cash on Delivery (COD) and EMI on purchase of this product.
Popular Mobile Price Lists