OnePlus 5T
Images
Video
Share
Besides an impressive
16MP front camera
, the
OnePlus 5T
is a
flagship smartphone
that comes with dual
16+20MP primary sensors
that are optimized for portrait and low-light photography. The device runs
Android 7.1 Nougat
out of the box and is packed with a
Snapdragon 835 chipset
and
8GB of RAM
, the smartphone offers seamless performance. Fuelled by a
Li-Po 3,300mAh battery
coupled with the proprietary
Dash Charging technology
, the smartphone offers an overwhelming charging solution. The handset packs
128GB of non-expandable storage
space and also ships with
dual SIM support
. The next variants of this smartphone are
Oneplus 6
and
OnePlus 6T
.
(read more)
OnePlus 5T Price in India
Subscribe to get alerts when price drops
Subscribe to our Whatsapp bot and get automatic alerts whenever price of subscribed products drops.
Subscribe on Whatsapp
Key Specifications
Qualcomm Snapdragon 835
processor
Dual (16MP f/1.7, 27mm (wide), 1/2.8", 1.12µm, PDAF + 20MP f/1.7, 27mm (wide), 1/2.8", 1µm, AF, PDAF) rear & 16MP f/2.0, 20mm, 1/3.1", 1.0µm selfie
cameras
6.01 inches (15.27 cm) inch
screen
Dual SIM (Nano-SIM, dual stand-by)
SIM
Android OS, v7.1.1 (Nougat)
OS
Pros & Cons
Good things
Face Unlock hits the spot
Terrific performance
Great camera
Excellent design and solid build quality
Bad things
Not a solid upgrade over the OnePlus 5
Gallery app needs work
Doesn't have Oreo out of the box.
OnePlus 5T review: An exercise in staying relevant
by Nachiket Mhatre
It sucks to be a OnePlus 5T owner right now. The phone was discontinued a little more than half a year since its launch to make way for the OnePlus 5T, which is essentially the OnePlus 5 in new skin and with a significantly better dual-camera camera module. One can't really blame OnePlus either, considering it neither has the manufacturing might of Samsung and LG when it comes to making ultra-wide bezel-less displays, nor can it throw money at the former until they just hand over their best displays, as is the case with the Apple iPhone X.
Considering how imperative bezel-less design and ultra-wide displays have become the absolute bare minimum for high-end flagship smartphones, I'm not surprised OnePlus had to upgrade the OnePlus 5 with those very features to stay relevant. Let's take an in-depth look at the OnePlus 5T and figure out if it still manages to retain the crown of being the best affordable flagship smartphone.
Design and Build Quality
There isn't a lot that separates the OnePlus 5T from its predecessor, but the difference nevertheless is quite tangible. While it's seemingly impossible for even bigwigs with limitless engineering budgets such as Apple and LG to match Samsung Galaxy S8's gorgeous curved display and minimal bezels, the OnePlus 5T still manages to impress with its new bezel-less design. The wider aspect ratio display means that the phone has gotten taller instead of bulkier, which is exactly why it's still feels good to hold despite its phablet-grade 6-inch display. Herein lies the beauty of bezel-less design and why the improvement is so tangible – the display has grown larger and sharper even as the phone chassis has shrunk around it, thereby delivering a double whammy of more screen real estate while providing excellent ergonomics.
the OnePlus 5T is fairly thin, with the gradual curves and rounded pairing well with the 2.5D glass – all of which serves well towards making the phone appear optically thinner. The either sides house the slim power and volume rocker buttons on either side, with each of these located optimally for intuitive single-handed reach. The power button is flanked by a dual Nano SIM tray, which makes the microSD card conspicuous by its absence. This shouldn't be much of an issue considering how the base version of the phone comes with 64GB of internal storage. Next to the volume rocker you'll find the signature alert slider that serves as a quick hardware-based means to switch between customisable normal, do-not-disturb, and silent profiles.
The rear of the device harbours a conspicuous yet classy OnePlus logo, with the ceramic fingerprint scanner just above it. The raised dual-camera module carries the same design over from its predecessor, which in turn was borrowed from the iPhone 7 Plus. However, this time around OnePlus promises that the area won't be prone to wear like it was evident on the OnePlus 5. This seems to be the case as well, since the phone didn't lose any of its paint over the course of a month's worth of hard usage sans any casing. The bottom harbours a central USB Type-C charging port, which is flanked by the 3.5mm jack on one side and a rather loud speaker on another, which has the unfortunate tendency to get excruciatingly harsh in the last 20 percent of its power band.
Overall the phone looks gorgeous with its unibody metal design and gentle curves, although, the fact that you can only buy it in black and the slipperiness of the chassis are disappointing. The lack of any type of water-proofing is also a huge missed opportunity considering how all flagships these days are expected to be waterproof, with even some mid-range phones sporting the same capability. The OnePlus is one gorgeous beast with its bezel-less design and 80 percent screen-to-body ratio. Nevertheless, despite its solid build quality, you still have to be mindful of accidental drops considering the slipperiness of the chassis.
Biometrics and Face Unlock
On the downside, the quest for minimal bezels has inevitably relegated the fingerprint sensor to the rear of the chassis. Nevertheless, OnePlus deserves credit for getting the fingerprint sensor placement spot on, because the brilliant ceramic sensor is not only lightning quick, it has also been placed so intuitively that your finger just naturally finds its way there. Not that it matters because pretty much anyone who owns the OnePlus 5T will readily dropkick the fingerprint sensor and instead use the sublime Face Unlock feature as a preferred means of unlocking the phone.
While OnePlus itself never makes the claim that its face recognition based biometric security feature is as secure as the fingerprint scanner, but it still serves the purpose better than Apple's Face ID. There's no doubt that Face ID is much more secure and you can't really use OnePlus' Face Unlock for secure transactions and such, the truth remains that the average smartphone user isn't a high net-worth individual or government agent harbouring critically sensitive information. The average smartphone user is more concerned about the ease of use than overall security.
In that respect, OnePlus 5T's Face Unlock outright trumps Apple's Face ID, because it's ridiculously quick and reliable. I personally tried everything from covering my mouth with my hands and shaving cream to using photos and lookalikes to get past the face recognition system, but Face Unlock proved itself to be secure enough. In fact, it's so good that over the month-long testing phase, I almost exclusively used Face Unlock, even under challenging lighting conditions. The only time I reverted to fingerprint sensor was when I had to unlock the phone in the middle of the night or in the absolute lack of external light. Full points to OnePlus on this count, because this speaks volumes about its R&D ingenuity.
Display
Let's face it, OnePlus neither makes its own displays like Samsung, LG, or Sony, nor is it as large and cash rich as Apple or Google to throw money at display specialists for market-leading display. It shouldn't come as a surprise, especially considering the phone's price, that the OnePlus 5T didn't get a quad HD curved display. However, unlike the Google Pixel 2 and the LG V30, the 6-inch optic AMOLED panel on the phone doesn't have any of the numerous teething issues plaguing the LG OLED panel. The OnePlus 5T's 18:9 ultrawide aspect ratio display may not have Dolby Vision or HDR10 certifications, or rather any HDR capability as such, but it gets the basics right.
The display looks surprisingly sharp despite its 2160x1080 resolution, thanks to a pixel density of 400ppi, and the colours look even, well saturated, and quite accurate once you put it in the DCI-P3 mode. While the display might not be as good as the flagship Samsung and Apple devices, it still is a whole lot better than the LG and Google flagships. The AMOLED panel looks vibrant, offers good sunlight legibility, and sports an auto brightness setting that works well most of the time. You can't really ask for more at this price range.
Camera Quality
The story is similar with the camera module. It may physically look the same as the telephoto-lens equipped dual-camera setup of the OnePlus 5T, but OnePlus has made some significant revisions. The OnePlus 5T's dual camera module does away with the secondary telephoto lens, which may seem like a terrible idea since you lose the ability to optically zoom without any loss in image quality. However, this camera setup is geared more towards improving low-light photography and portrait mode.
That's precisely why the secondary camera has the same focal length, aperture, and sensor size as the primary one, which makes it more ideal for taking great portrait shots replete with background blur. At 20-megapixels, the secondary sensor has 4 extra megapixels of resolution compared to the 16-megapixel primary sensor. It is further optimised for low-light photography, with the extra resolution along with some software wizardry allowing it to shoot better in the dark.
The great thing is that all this technical mumbo-jumbo does seem to have worked for the OnePlus 5T's dual-camera module. Compared to its predecessor, low-light images come out sharper and bearing significantly greater amount of detail. What's more, the daylight snaps are incredibly sharp despite the lack of optical image stabilisation. Under good lighting, the photographs carry a surprisingly good amount of detail and fairly accurate colour reproduction as well.
1 of 6
Initially, I had put this down to the brilliant AMOLED display, but when I viewed the photographs on my colour calibrated monitor, I was pleasantly surprised by the overall camera quality. The EIS works similarly well with videos, although I noticed some video compression related artefacting on 1080p60 videos shot with complicated subject matter such as dense foliage. Everything else is a piece of cake, with the videos exhibiting a decent amount of detail.
The portrait mode works great thanks to a new algorithm and a dual-camera setup optimised for this very purpose. The phone managed to get the background de-blur right most of the times, with some instances of crowding around the subject's edge throwing the pseudo-background blur off at times. The slow motion and time lapse modes work just as advertised, with the panorama mode proving itself to be quite adept at stitching and equalising gamma and white balance despite shooting under complicated lighting conditions. The camera UI is fast and intuitive, with the Pro Mode actually allowing you to fine-tune advanced parameters that lead to significantly better shots, especially when the auto-mode fails to get it right.
Performance
Sporting the same Qualcomm Snapdragon 835 SoC, the base model is equipped with 6GB RAM and 64GB storage, whereas the top-end version gets an extra 2GB RAM and twice the storage capacity. Having used both versions for quite some time, I can safely say that at no point of time did the 6GB version leave me wanting for memory, no matter how many apps I had running. The OnePlus 5T is so fine-tuned that there didn't seem to be any perceptible difference between the variants even when multitasking and switching between heavy apps. The only reason to go for the top end version, then, would be for the generous internal storage and not because it comes with extra 2GB of RAM.
With that out of the way, let's not forget the fact that when OnePlus claims to give flagship performance for cheap, this isn't a mere hyperbole but an incontrovertible fact. Quite incredibly, the OnePlus 5T feels decidedly faster compared to even the much more expensive Samsung flagship devices – not because the 5T packs in better hardware (they're nearly identical, for that matter), but because OnePlus has optimised its version of Android to the hilt and steered away from bloatware. The octa-core Snapdragon 835 chip is paired with the powerful Adreno 540 GPU, which can run pretty much any app or game you throw at it with consummate ease.
And the proof is in the pudding, or the synthetic benchmarks in this case. With a Geekbench 4 score of 1969 (single core) and 6616 (multi core), there's no denying that the OnePlus 5T is a force to reckon with. The synthetic benchmarks, along with the AnTuTu score of 1,80,588 pegs it around the same performance ballpark of the erstwhile OnePlus 5 and its other flagship competition for that matter. However, what sets the OnePlus 5T apart is the painstaking optimisation that makes it feel like the fastest phone there is this side of the Google Pixel 2. The story repeats itself in the real-world tests, with everything from resource heavy apps such as Prisma to demanding games such as Modern Combat 5 and Asphalt 8: Airborne running optimally.
Software
The OnePlus feels faster than the similarly endowed competition solely on account of the company's own Android fork dubbed as Oxygen OS. The custom skin appears near stock and has zero bloat, while retaining some of the more useful features associated with custom Android skins. This is akin to having your cake and eating it too, because you are essentially blessed with the performance and refinement of stock Android, while being pampered with all the features that make your phone productive right out of the box.
One would complain that the phone didn't ship with Android 8.0 Oreo out-of-the-box, but this level of optimisation doesn't come easy and quickly, so one is inclined to let this slide knowing that the OTA Android update will be well worth the wait whenever a stable release hits OnePlus 5T devices sometime in the first quarter of 2018. However, even the Android 7.1.2 Nougat version that the phone comes preloaded with, has plenty of tricks up its sleeves.
Apart from the handy screenshot tool and other useful utilities baked into the Oxygen OS, the UI itself is light with snappy animations and carries a long list of customisation options that allow you to assign gestures to the fingerprint sensor, add and remove items from the notification shade, customise onscreen navigation buttons and assign shortcuts to the same, and more. Apart from the split-screen mode that makes great use of the ultra-wide aspect ratio, OnePlus has added a nifty new feature dubbed Parallel Apps. This lets you clone apps such as Facebook, WhatsApp, Instagram, Messenger, Twitter, LinkedIn, and more – basically apps where some people can benefit from having access to multiple accounts spanning work and personal, to even enabling easy access to sockpuppets for perennial trolls.
My only gripe with Oxygen OS is the piss poor management of photographs in the gallery app. I make it a point to recreate several months of usage on all my review units, and for that purpose I tend to dump a couple thousand photos onto the phone. The OnePlus 5T makes this process excruciatingly painful with its pitiful photo segregation. In other words, photographs saved from Facebook are mixed up with the camera roll, and even the Collections feature that's supposed to segregate photos according to the source is of no help here. That means I have no choice but to visually sift between a sea of memes saved from Facebook in order to find the photos that were snapped through the camera.
Having moved from a Xiaomi device, I also miss the way MIUI would automatically categorise SMSes better, instead of dumping it all into one place like OnePlus. The community driven phone call screening feature is also something OnePlus could do well to borrow from MIUI. However, I'm inclined to let all this fly considering how well optimised and buttery smooth the Android experience is on Oxygen OS. No matter how hard I'd be inclined to complain, it is quite hard to give up the speed and the slickness of Oxygen OS for practically anything else this side of the Google Pixel 2.
Battery Life
We already know that the OnePlus 5T has top-of-the-line hardware and the software too has been optimised to perfection. Combine the miniaturised 10nm fabrication process of the Snapdragon 835 SoC with the cleverly optimised Oxygen OS, and you get a phone that delivers notably better battery life than its other Snapdragon 835-equipped competitors. To put this into perspective, the Samsung Galaxy S8+ has a larger 3500mAh battery, whereas the OnePlus 5T makes do with a 3300mAh module.
The OnePlus 5T still wipes the floor with the Galaxy S8+ by delivering an average screen-on time of 6 hours and a total up-time between 26 to 30 hours. The Samsung Galaxy S8+, in contrast, can muster up an average screen-on time of just 4 hours, with a total endurance of 20-24 hours between recharges. Mind you, all of my OnePlus 5T usage has been with all the radios switched on all the time, moderate gaming, heavy media consumption, virtually constant usage of messaging apps, and quite a bit of the power-hungry Facebook and Instagram as well.
What makes this even better is OnePlus' proprietary Dash Charge feature. It works by offloading all battery management circuitry to the power brick, which does result in a rather gigantic wall adapter, but the dividends for this inconvenience are pretty magnificent. The Dash Charge mode can juice up the near-flat battery to 30 percent in fifteen minutes, with nearly 60 percent of charge being restored in 30 minutes. Thereafter, the charging is slow, with the battery requiring around 90 minutes to reach 100 percent. The OnePlus 5T is beyond doubt, the fastest charging phone in the market right now, and the Dash Charge feature makes emergency top-ups so convenient that it will be hard to run your phone flat even if you have the leave the house in a hurry.
Verdict
The primary question if you're in the market for a high-end phone within a budget in the ₹30,000 to ₹40,000 range isn't whether you should consider the OnePlus 5T, but if the competition can really match up to the killer value offered by this self-proclaimed flagship killer. The phones that come the closest to the OnePlus 5T in terms of performance and value are the Xiaomi Mi Mix 2 and Honor View 10. The latter has some interesting AI integration that could potentially turn out to have significant impact, or not, but only time will tell.
Nevertheless, both Xiaomi and Honor counterparts can't match up in the display department with their IPS LCD screens. The Honor 8 Pro has a decidedly better camera and it's cheaper to boot, but it can't match the OnePlus 5T in terms of design, display, performance, and features. In other words, buy the OnePlus 5T unless you want a better camera.
The real competition to the OnePlus 5T doesn't come from another manufacturer, but its own predecessor – the OnePlus 5. The discontinued phone has the exact same hardware specifications as the OnePlus 5T, with the OnePlus 5 lacking the new bezel-less design and the 18:9 ultra-wide aspect ratio display. However, what makes a major difference is the camera. The OnePlus 5T has a significantly better snapper that shoots sharper and detailed images and performs much better in low light conditions compared to its discontinued sibling. This is where I'd have cited the Face Unlock feature as well, but that's coming to the OnePlus 5 as well in the form of an update.
In other words, it doesn't make much sense to upgrade from the OnePlus 5, unless you're hankering for the sexy bezel-less design and the significantly better dual-camera setup. While we are at it, you can then pay a small fortune extra and go for the Samsung Galaxy S8 or S8+, which sport an even better camera, display, and drop dead gorgeous looks. But, for all intents and purposes, nothing truly comes close to the OnePlus 5T at its price range.
However, if you can wait a few months more, I'd recommend at least holding your purchase off next month to see what the specs for the OnePlus 6 entail. We already know that the Snapdragon 845 SoC poised to be included in the upcoming phone is slated to be a game-changer due to the hardware-based support for AI and machine learning. Considering OnePlus' inherent ingenuity (Dash Charge and Face Unlock, for starters), it's worth watching out for what the company does with the Snapdragon 845.
Latest News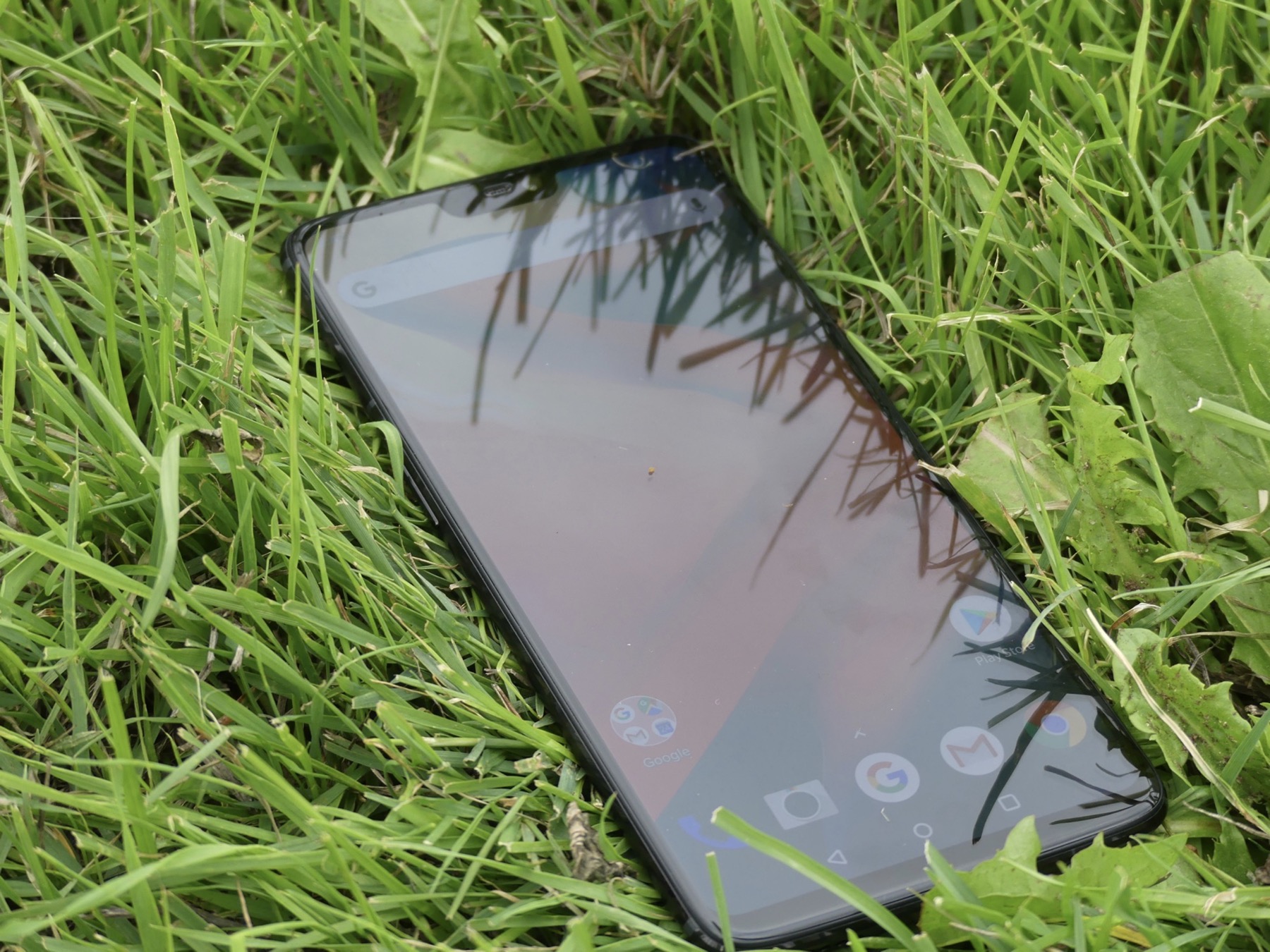 OnePlus 6 vs OnePlus 5T - Should you upgrade?
The OnePlus 5T was an excellent device and built on the success of its predecessor the OnePlus 5 Now we have the OnePlus 6 but is it worth upgrading so soon after the release of the OnePlus 5T if you have it We look at each device and give you an idea of if it is worth upgradingThe OnePlus 5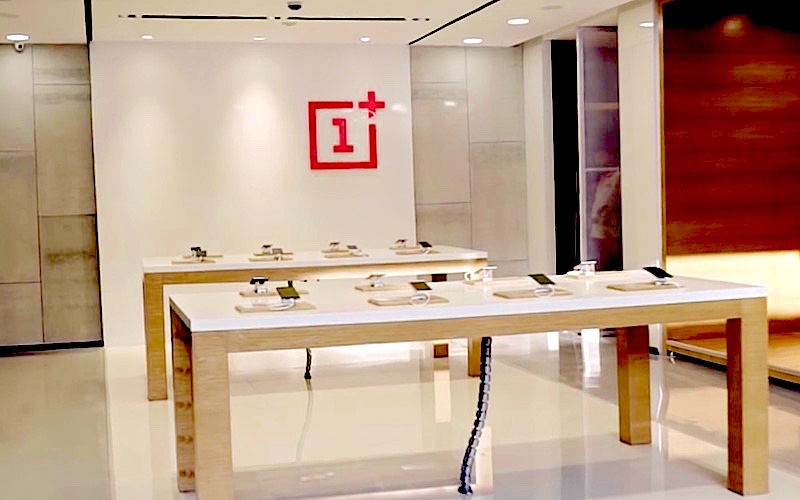 OnePlus Opens Retail Stores in Pune, Ahmedabad to Bring Total Store Count to Six
Ever since the past few months OnePlus has been heavily investing in its offline expansion plans It has now opened two new OnePlus Experience Stores in Pune and Ahmedabad which fall under the category of Tier II cities in India Previously OnePlus had opened its offline brand stores in cities lik
Questions and Answers
What is the difference between Oneplus 5 and Oneplus 5T?
Answer: A larger 18:9 bezel-less display, the Face Unlock Feature, Fingerprint sensor now at the back panel, a 20MP -16MP Dual Rear Camera of the f/1.7 aperture in contrast to the f/2.6 aperture, a Telephoto lens for better low-light photos, except them all the features are same as OnePlus 5.
By Shahb** on 19th Nov, 2017
Answer: Both are same, but 5T has face detect, camera and the other low light camera is good. The only difference is the bigger screen and the fingerprint sensor on the back.
By Sagar00** on 09th Dec, 2017
Answer: Bezeless (almost) display, removed the telephoto lens and replaced it with a large aperture one.
By Plusca** on 13th Dec, 2017
Answer: OnePlus 5T has a better display and also better in lowlight photo shoots.
By Iamjun** on 08th Dec, 2017
Answer: The processor and camera are the same, but 5T has a bezel-less screen.
By Giya** on 30th Oct, 2017
More Answers (4)
Is this a good mobile at this cost or not?
Answer: I think so, it's a tad bit overpriced, but still, it is a flagship killer anytime. Other smartphones with similar specs and benchmarks are much higher in price, so yeah it'll be a value for money for sure.
By Shahb** on 21st Nov, 2017
Answer: In my opinion, It's 100% value for money, when compared with other brands which provide at or under this price range.
By Iamjun** on 08th Dec, 2017
Answer: Sure, it is as compared to higher priced devils with the similar features. This mobile is a saint.
By Jonro** on 25th Nov, 2017
Answer: That's an awesome mobile at this cost and better than Oppo, Vivo, and Mi.
By Sagar00** on 09th Dec, 2017
Answer: It's worth the price if you compare to its features. Thanks.
By Pankaj** on 20th Mar, 2018
More Answers (4)
Which one is better between Samsung S8 and OnePlus 5T?
Answer: OnePlus is a flagship killer phone. So if you consider its features and specifications under the price of 500$, then it is better than Samsung.
By Sauravcha** on 25th Jan, 2018
Answer: It depends on your budget, but I choose flagship One Plus 5T.
By Sagar00** on 09th Dec, 2017
Answer: As per the price/worth the money, I would choose OnePlus 5T.
By Iamjun** on 08th Dec, 2017
Answer: OnePlus 5T is way better at this price point.
By Plusca** on 13th Dec, 2017
Answer: Samsung S8 is better.
By Adityasa** on 05th Dec, 2017
More Answers (4)
What is the battery talk time of this phone?
Answer: It depends on the person who uses this phone. The AMOLED display is good and the battery talk time of this phones is near to about 180 hours.
By Sagar00** on 09th Dec, 2017
Does it have a google assistant?
Answer: Yes, obviously, it is running on Oxygen OS which is 95% stock Android. Anything with stock Android will have Google Assistant.
By Shahb** on 02nd Dec, 2017
Answer: Yes, it has a google assistant.
By Sharfuddin on 01st Dec, 2017
Answer: Yes.
By Plusca** on 13th Dec, 2017
Answer: Yes.
By Sagar00** on 09th Dec, 2017
Answer: Yes.
By Iamjun** on 08th Dec, 2017
More Answers (4)
OnePlus 5T Price in India starts from Rs. 32,999
This phone is available in 64 GB, 128 GB storage variants.
OnePlus 5T Details
Introduction and Display

The latest variant of the OnePlus series of smartphones is the OnePlus 5T. The biggest upgrade comes in the display department. The smartphone flaunts a metal unibody design with a fingerprint reader which is now slotted at the back to give way to a bigger display. The fingerprint sensor is fast, and users can record up to five fingerprints. OnePlus 5T price in india starts from Rs. 32,999.

The OnePlus 5T boasts a

big 6-inch QHD display

which ships with ultra-narrow bezels, drawing inspiration from the

Samsung Galaxy S8 Plus

. The screen is paired with impressive viewing angles that delivers a top-quality visual experience. Also, the screen on the OnePlus 5T is protected by Corning's Gorilla Glass.

Performance and Storage

The smartphone ships with an internal storage capacity of 128GB which is fixed and cannot be expanded any further. However, considering the fact that the handset comes with 128GB of onboard storage space, one should not have much difficulty in storing apps and data.
At its heart, there is a 2.5GHz octa-core Snapdragon 835 chipset which is coupled with a mammoth 8GB of RAM to ensure smooth and seamless performance.

Camera and Platform

For imaging, the device comes with dual 20+16-megapixel primary cameras which along with a dual-LED flash that can be used to capture breathtaking images in both dark and bright conditions, making the device one of the

best camera phones

in the market. On the front, the device hosts the similar 16-megapixel front-facing shooter as seen on the

OnePlus 5

and OnePlus 3T. The front camera can be used for video calling and shooting selfies.

In terms of software, the handset runs Android 7.1.1 Nougat.

Connectivity and Battery

The OnePlus 5T is bundled with all the standard connectivity option along with dual SIM support. Other connectivity options include 4G, Wi-Fi 802.11 a/b/g/n/ac, GPS, Bluetooth 5.0, NFC, and a USB Type-C reversible port.
For power, the smartphone hosts a non-removable Li-Po 3,300mAh battery which has support for the proprietary dash charge.
Ratings & Reviews by MySmartPrice Users
Useless after sale services.
By MySmartPrice User • May 15, 2018
Don't buy this phone, it has useless after-sale and support services in India.
I wasted my money on OnePlus, instead, opt for Samsung as it's value for money.
Nice.
By GAURAV CHANDWANI • February 18, 2018
Super mobile.
By MySmartPrice User • February 14, 2018
It is a nice mobile with awesome features. It's a great choice.
Average.
By MySmartPrice User • January 31, 2018
OnePlus 5T Review.
By MySmartPrice User • January 26, 2018
Excellent mobile. This website is perfect for price comparison.
Mobile Phones in Price Range Similar to Price of OnePlus 5T
All prices in the above table are in Indian Rupees.
Cashback will not be credited for purchases made on Amazon.
The latest price of OnePlus 5T was obtained on 26th September 2018 09:52:51.
The OnePlus 5T is available in .
The price is valid in all major cities of India, including Bangalore, Hyderabad, Chennai, Mumbai, Delhi and Pune. Please check instructions at the specific stores for any deviation.
Buy OnePlus 5T online in India for the lowest price. You can also avail the options of Cash on Delivery (COD) and EMI on purchase of this product.
Popular Mobile Price Lists