Lenovo K6 Power
Images
Video
Share
The Lenovo K6 Power has a
5.0-inch Full HD, 441 PPI pixel density IPS display
. It runs
Marshmallow 6.0
on a
Snapdragon 430 SoC
with an
octa-core 1.4 GHz Cortex-A53 CPU
. The successors to this mobile are
Lenovo K8 Plus
and
Lenovo K8 Note
. The other variant of this mobile is
Lenovo K6 Note
. It has a
3GB RAM
and
32GB of storage space
,
expandable to 128GB with an SD card
. It has a
13MP rear camera with LED flash, HDR
and an
8MP front camera
. A
4,000mAh non-removable Li-Po battery
powers the phone. The K6 Power
supports dual microSIMs, 4G LTE, Wi-Fi 802.11 b/g/n, Bluetooth 4.1, A-GPS, microUSB 2.0
.
(read more)
Lenovo K6 Power Price in India
Refurbished
Subscribe to set Price Drop Alert
Subscribe to our Whatsapp bot to get price drop alert on subscribed products directly in your Whatsapp
Subscribe on Whatsapp
Key Specifications
13 M.Pixels rear & 8 M.Pixels selfie
cameras
Android OS, v6.0.1 (Marshmallow)
OS
Pros & Cons
Good things
Good performance while gaming or multitasking
Excellent display even under bright light
Awesome battery life
Bad things
Low-light camera performance
Hybrid SIM slot
Takes lot of time to recharge battery
Latest News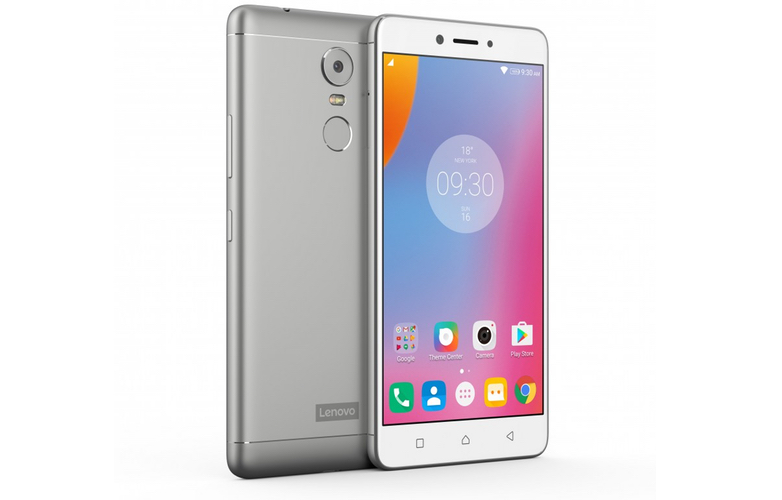 IFA 2016: Lenovo launches a trio of K6 series smartphones, all featuring the same processor
All-in-one desktops gaming desktops hybrid tablets laptopsmonitors smartphones tablets you name it Lenovo wentall guns blazing in Berlin at IFA 2016 Along with the Lenovo P2 and Lenovo A Plus the company has also unveiled three new smartphones in its K6 series The Chinese smartphone bra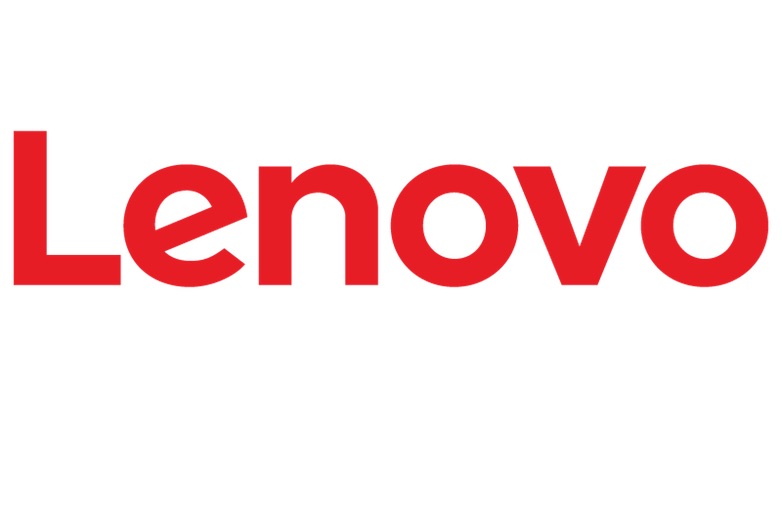 Coming soon to India: Lenovo Vibe K6 Power
Lenovo seems all set to launch a brand new K series smartphone in India The company has been extensively using its social media pages to tease a new device for the past few days While Lenovo stopped short of revealing the name of the actual product it is more or less confirmed that the device cou
Questions and Answers
What is meant by hybrid slot?
Answer: We can insert SIM card in one slot and in the second slot we can put either the SIM or a memory card.
By Suni** on 02nd Feb, 2018
Answer: You can use two SIMs, and if you want a microSD card, then you have to sacrifice one SIM slot.
By Vaddeswa** on 26th Jan, 2018
Answer: You can use 2 SIMs or 1 SIM and 1 microSD card.
By Aryanr** on 15th Feb, 2018
More Answers (2)
What is NFC CHIPSET and INFRARED?
Answer: NFC stands for "Near Field Communication" and, as the name implies, it enables short-range communication between compatible devices. This requires at least one transmitting device, and another to receive the signal. A range of devices can use the NFC standard and can be considered either passive or active, depending on how the device works. IR data transfer uses a beam of infrared light to send data and operates only at a range of about a meter. Since most televisions and other home entertainment appliances use IR remote controls, some smartphones can be configured to control these devices using third-party applications.
By Routsh** on 08th Oct, 2017
Answer: NFC means Near Field Communication, which was often used by Nokia and Samsung before 5 years. Now it's available in all the company models. It's a communication Mode like Bluetooth and Wi-Fi. It can be used for file sharing, RFID card and ATM card processes. Infrared is not used as a communication medium. it is occasionally used on mobile as IR blaster (Universal Remote) or in flashlights of the mobile for the night view.
By Anoop.** on 21st Sep, 2017
Answer: "Near Field Communication" it enables short range communication between compatible devices for transferring the data from one device to other. Infrared connectivity is an old wireless technology used to connect two electronic devices.
By 1902** on 25th May, 2017
Answer: It enables short range communication between compatible devices for transfering the data from one device to other. Infrared connectivity is an old wireless technology used to connect two electronic devices.
By Rajeshro** on 26th May, 2017
Answer: There is no such drop in network connectivity. You will find no such issues in this phone regarding phone's network problem Thank you.
By Bhavikruk** on 12th Jul, 2017
More Answers (4)
Is this phone better than Samsung Galaxy on7 pro?
Answer: In my opinion, Yes, Lenovo K6 power is much better in all the aspects such as performance. If you are a heavy gamer, then this is the best phone at this price. As it has FHD display, it very clear and much better than On 7 pro. The battery is 4000 mAh which is more than enough to last for a whole day and camera does an excellent job as compared with other phones in this price segment. It has a full metal body and gives a premium feel on hand but it is little heavier and it has all sensors even VR mode.
By W.jite** on 04th Jun, 2017
Answer: Yes it has 3GB RAM and it also 32GB internal storage. You will get the latest Snapdragon 430 Octa-core processor which is the latest chipset. One of the most important aspect is the 4000 mAh battery which gives you at least one and a half days of backup.
By Kiran.g** on 05th Jun, 2017
Answer: As a MP4 player it is nice. Mic has design defect & Lenovo is not bothered. The receiver is unable to hear you. It gets heated while charging & multitasking. If you want to use it for voice calling, then don't buy.
By Sbas** on 06th Jun, 2017
Answer: I will not suggest you to purchase K6 Power because of it's heating issue. I purchased this phone on 10th May, still facing heating issue. Galaxy on7 Pro is better than Lenovo K6 Power.
By Rishide** on 31st May, 2017
Answer: You can go for comparison chart in my smart price. Then you can understand which one is good.
By Santosh.p** on 02nd Jun, 2017
More Answers (4)
Is this phone is better than Xiaomi redmi 3 s prime?
Answer: Yes, Its better than Redmi 3S. Some people have told that Redmi 3s has got better processor but reality is that Both the phones have Snapdragon 430 processor. So, there is no questions of substandard performance. Now, hanging is a problem with all the budget processors and 430 is the processor being used in almost all the good budget Smartphones under 10,000. If you will push any phone with Snapdragon 430 processor, it will hang. For reasonable performance like gaming and all, it will not disappoint. But if you are a gaming freak and play too much of high definition and demanding games then better go with a phone with processor Snapdragon 625, 650 or Mediatek Helio p10 and above process.
By Bash.j** on 16th Feb, 2017
Answer: It can not be said that Lenovo K6 Power is better than Redmi 3 S Prime. But I can say that Sound Quality is definitely better than Redmi 3 S Prime. Other advantages of this phone over Redmi 3 S Prime are.. Full HD display screen. Better front facing camera. Reverse charging. Hope this helps. You could check in Google to see more details of comparison of this phone with Redmi 3 S Prime.
By Sandh** on 26th Jan, 2017
Answer: The phones are more or less the same but where Lenovo K6 Power is better than Redmi 3S Prime is the HD display and better interface. So overall I would suggest you go with Lenovo.
By Sohail** on 05th May, 2017
Answer: yes. the camera quality is better than red mi 3s prime, and also sound quality is better than redmi.
By Deepak.ag** on 10th Feb, 2017
Answer: Yes, compared with camera and resolution
By Rajendra** on 22nd Jan, 2017
More Answers (4)
What is the processor capacity?
Answer: Its Snapdragon 430. Not a very fast processor but is quite a good one for budget phone. You will not come across any difficulty as it will be able to handle almost all the usual jobs you require your smartphone to do. Asus Zenfone max had the earlier version of this processor running on Quad Core technology. This is the upgraded version with Octa Core facility and with 4 GB RAM handling capacity. In fact this processor is being used by many other even phones with 13-14 thousand price tags- Asus Zenfone Max 2, K6 Note, etc. So, it's a good processor with decent performance. K6 Power has very good specifications with proper balance of Power and Performance.
By Bash.j** on 27th Jan, 2017
Answer: It comes with 1.4GHz octa-core with Qualcomm Snapdragon 430, which handles heavy games very smoothly. I am using this phone for over a month and I played all the heavy and high graphics games and this phone handles all of them very smoothly. I didn't find any lags till now and if you are a heavy gamer like me, then you are going to love this phone for its smooth performance and huge battery capacity. I suggest, it's worth to buy.
By W.jite** on 04th Jun, 2017
Answer: its 1.3 ghz. i am satisfied with everything but the camera quality is not good and phone hangs few times due to low processor speed.only processor is making this phone bad....
By Dixit** on 06th Feb, 2017
Answer: It uses a Snapdragon 430 chipset which is truly commendable and has a high processing capacity with no heating issue.
By Dhruvaj** on 04th Jul, 2017
Answer: Qualcomm Snapdragon 430 Octa-Core 1.4GHz 64-bit Processor.
By Ashim** on 15th May, 2017
More Answers (4)
Lenovo K6 Power Price in India starts from Rs. 7,999
The best price of Lenovo K6 Power is Rs. 7,999 in Flipkart, which is 38% less than the cost of in (Rs. 12999).This phone is available in 16 GB, 32 GB, 32 GB storage variants. Lenovo K6 Power is available in Grey, Silver, Gold, White colours across various online stores in India.
Lenovo K6 Power Details
The

Lenovo

K6 Power is one of Lenovo's recent smartphone launches that were showcased at IFA 2016 along with two other smartphones.

Display and Design

The K6 Power features a

5.0-inch

display with 1080 x 1920 p resolution and 441 PPI of pixel density that enables the phone to show crisp, bright colors on its IPS display. The only but minor downside to the display is the matter of skewed viewing angles where quality takes a hit. Like the K6, the K6 power also comes in a unibody metal design in three colors: dark grey, gold, silver.

Platform and Memory

The phone runs Marshmallow 6.0 on a Snapdragon MSM8937 430 chipset that holds an

octa-core

1.4 GHz Cortex-A53 processor and

3GB of RAM

that will handle complex tasks with relative ease. Multitasking might be slow with these numbers, but will not be too much of a hindrance. The K6 Power is equipped with a 32GB of storage for default apps and data, which can be increased to 256G with an SD card. An Adreno 505 GPU handles graphics with ease without taking a large toll on the battery.

Cameras and Battery

The primary camera is 13-megapixels with autofocus and LED flash that captures quality images. It can also record videos in 1080p at 30 fps. The front facing camera is 8-megapixels, only capable of capturing mediocre selfies. The battery on the K6 Power is a whopping 4,000mAh non-removable Li-Po one that will last over a day with moderate use. Like the K6, this phone also features Quick Charge 3.0 fast charging technology giving the phone more power in a shorter charging period.

Connectivity and other features

The dual microSIM phone supports

4G LTE

, Wi-Fi 802.11 b/g/n, Bluetooth 4.1, A-GPS for navigation while sensors include a proximity sensor, compass, an accelerometer, but lacks a gyroscope. The phone is equipped with a fingerprint scanner at the back as an added layer of security.
Ratings & Reviews by MySmartPrice Users
Rear camera disappointing
By MySmartPrice User • December 9, 2016
First of all, i would like to say that this phone is power packed with awesome features and almost similar to its competitor redmi 3s prime. when comparing with 3s prime it beat prime in all the aspects excluding rear camera. rear camera of redmi is better than lenovo. and another competitor is redmi note 3 2gb version which is far superior in performance and camera group but has 2gb of ram and 16gb of internal storage and also it's neither have dolby atmos nor have theater max. so choose wisely what u want bigger screen more performance or compact phone with best multimedia experience!
Best Budget Phone in the market.
By MySmartPrice User • January 27, 2017
There are many competitors in Budget Phone segment now. With Redmi 3S Prime, Xiaomi was ruling the roost. But then came Lenovo K6 Power. And by far we can say that K6 Power has eliminated all competition. This is the Best one in Budget segment. With 3GB RAM and Octa Core processor it can run anything with ease. K6 Power and 3S Prime both have same RAM and Processor. The 32GB ROM gives you ample space to store and you will mostly don't require a Memory card, Still Expandable storage Upto 128GB is given if you can sacrifice Second SIM. Here, Redmi 3S Prime and K6 Power are tied and both have a drawback if you want to get both- Second SIM as well as SD Card. Again both have a 5 inch Display but here is the point where K6 Power Scores. K6 Power has Full HD Display i.e. 1920 * 1080P. 3S prime is just HD. While reading for a long time a phone with Full HD display will be more helpful. So, K6 Power has definitely an edge over Redmi. Both have 13MP Primary Camera but K6 Power has 8MP Front Camera whereas Redmi has just 5MP. So, here again K6 Power is a winner. In all cases Lenovo clicks better photographs than Redmi. You must be assured about that. Of course the quality will not match K4 Note, K5 Note or Zenfone or Moto but it is a decent snapper. With both of them having 4000 mAh Li-Polymer Battery K6 Power is behind Redmi by 100 mAh but that is a small difference. Power gives you 1.5 days back up even with heavy usage. For a normal user, it will give 2 days backup. Qualcomm Snapdragon 430 Processor is the machine behind both the devices, so again a tie, Operating System Android Marshmallow 6.0.1. Processor Clock Speed is 1.4 GHz for both. Memory Card Slot Type is Hybrid Slot for both. PDAF with FHD Video Recording is available in both. So, we see that Lenovo K6 power is a great device if you can go upto 10,000. Do not look around. Go for it.
Very poor camera performance.
By MySmartPrice User • December 31, 2016
Image stabilization is totally missing, automatically focusing and defocusing happens. So, you will not be able to take a good picture or video from this mobile.
Lenovo K6 Power.
By Nilam • December 7, 2016
It is the best mobile phone under Rs.10000. It provides awesome camera result with rear and front. Battery life is the best.
Super mobile in low budget.
By MySmartPrice User • December 27, 2016
Camera is good, no heating problem. RAM is 3GB, so no hanging and has 32GB storage internal storage. It has extra fingerprint sensor feature option, it's superb for security. Really, it's an awesome phone for 10,000 rupees.
Similar Products
Mobile Phones in Price Range Similar to Price of Lenovo K6 Power
All prices in the above table are in Indian Rupees.
Cashback will not be credited for purchases made on Amazon.
The latest price of Lenovo K6 Power was obtained on 18th February 2018 04:09:00.
The Lenovo K6 Power is available in Flipkart, Shopclues, Amazon, Tatacliq, Ebay, Croma.
The price is valid in all major cities of India, including Bangalore, Hyderabad, Chennai, Mumbai, Delhi and Pune. Please check instructions at the specific stores for any deviation.
Buy Lenovo K6 Power online in India for the lowest price. You can also avail the options of Cash on Delivery (COD) and EMI on purchase of this product. Lenovo K6 Power is available in Grey, Silver, Gold, White colours across various online stores in India.
Popular Mobile Price Lists